Las Terrazas de
Sotavento
One, two and three bedroom apartments near La Tejita Beach
Las Terrazas II is the latest housing project in the Sotavento residential development, next to El Medano and La Tejita Beach.
All the apartments include a parking space and a spacious terrace in which to enjoy the Tenerife weather.
Two heated swimming pools – one for adults and a smaller one for children – and large garden areas in which to enjoy the tranquillity and relax in of one of the most iconic locations on the island of Tenerife.
Land of
Nature
The complex, nestled conveniently between the fishing villages of El Médano and Los Abrigos, is perfectly integrated with its natural surroundings: The protected Montaña Roja Special Nature Reserve.
<div class="wistia_responsive_padding" style="padding:56.25% 0 0 0;position:relative;"><div class="wistia_responsive_wrapper" style="height:100%;left:0;position:absolute;top:0;width:100%;"><iframe src="https://fast.wistia.net/embed/iframe/jpi1xpltqh?videoFoam=true" title="Wistia video player" allowtransparency="true" frameborder="0" scrolling="no" class="wistia_embed" name="wistia_embed" allowfullscreen mozallowfullscreen webkitallowfullscreen oallowfullscreen msallowfullscreen width="100%" height="100%"></iframe></div></div><!-- [et_pb_line_break_holder] --><script src="https://fast.wistia.net/assets/external/E-v1.js" async></script>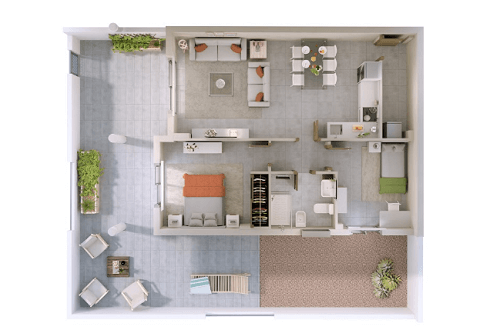 Get in touch to buy your property in Tenerife