Abama Golf
Date added: 03/31/19
Bedrooms: 2
Bathrooms: 2
Floors: 1
Area: 195 m²
Year built: 2019
Type: Apartments Villas
Description
Villas in Tenerife – Abama Luxury Properties
Luxury Apartments – Custom Villas – Breathtaking Views
Detached and semidetached residences overlooking the fairways of the golf course, the Atlantic ocean and the hills of Tenerife. Each of the beautiful properties has been designed to the highest standards and with incredible attention to detail.

Fully finished homes designed by renowned architects

Stunning views of the Atlantic Ocean and the island of La Gomera.

Owners will benefit from the resort's many world-class facilities

Your safety is always in hand with our state-of-the-art security systems and personnel.
Great Investment
Spanish Golden Visa
This law allows foreign investors to qualify for the highly coveted so-called Spanish Golden Visas, that enables non-EU nationals to get residency permits in return for investing in Spanish real estate, leading to permanent residency in Spain if certain conditions are met. The basic requirements to qualify are:
Investment in real estate located within Spanish territory of at least 500.000€
The investor applicant must be of legal age (18-years-old or over)
Have sufficient financial means to support both himself and his family whilst in Spain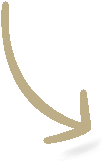 Get in touch to invest in Tenerife Property:
View on map / Neighborhood
Features
Features:
Beach
Club
Golf
Michelin Star Restaurants
Pool
Spa
Views
Video